THE LATEST BUZZ- Read and subscribe to our monthly newsletter, "Buzz from the Hive"!
April 2018: Learn more about our Greenhouse Groundbreaking, the new Apiopolis logo, and our "flower of the month" in the first edition of "Buzz from the Hive" https://mailchi.mp/068300f3474f/april2018
May 2018: Learn about honeybee swarms, mosquito sprays, oakleaf hydrangeas, and more! The Good, the Bad, the Beautiful, the Best - https://mailchi.mp/20a2b9db48ec/may2018
June 2018: National Pollinator Week: June 18-24 - https://mailchi.mp/9da419218cf3/june2018
July 2018: Buzz from the Hive: Ridge Road Bee Project https://mailchi.mp/f5ef7e7fa9a2/june2018
August 2018: Greenhouse updates, Mountain Mint, and more- https://mailchi.mp/52447ce186e8/august2018
Alliance Medical Ministry Profiles Apiopolis & Founder, Alice Hinman
Read the full story here.
NOVEMBER 11, 2017
Apiopolis Wins the 2017 City of Raleigh Environmental Award for Emerging Business
The City of Raleigh presented the 2017 Environmental Awards on Tuesday, April 25 at the in A.J. Fletcher Opera Theater at the Duke Energy Center for the Performing Arts with Mayor Nancy McFarlane giving the welcome address. Awards were presented in 8 categories to recognize local individuals and organizations that demonstrate a commitment to protecting or improving the environment.
Read the complete list of Winners here.
WINnovation 2017: Alice Hinman
An evening of inspiration, education, celebration, and fellowship brought together innovators from the worlds of jazz, fashion, real estate, the environment, and consumer products as Walter Magazine's third annual celebration of women and innovation took place on Friday, September 8th at the Umstead Hotel & Spa.
Five remarkable local women were honored & shared their stories:
Nnenna Freelon Emmy-award-winning jazz singer; non-profit founder
Sarah Yarborough Co-founder and CEO, Raleigh Denim
Donna Preiss Founder and CEO, The Preiss Company
Tatiana Birgisson Founder, Mati Energy
Alice Hinman Founder, Apiopolis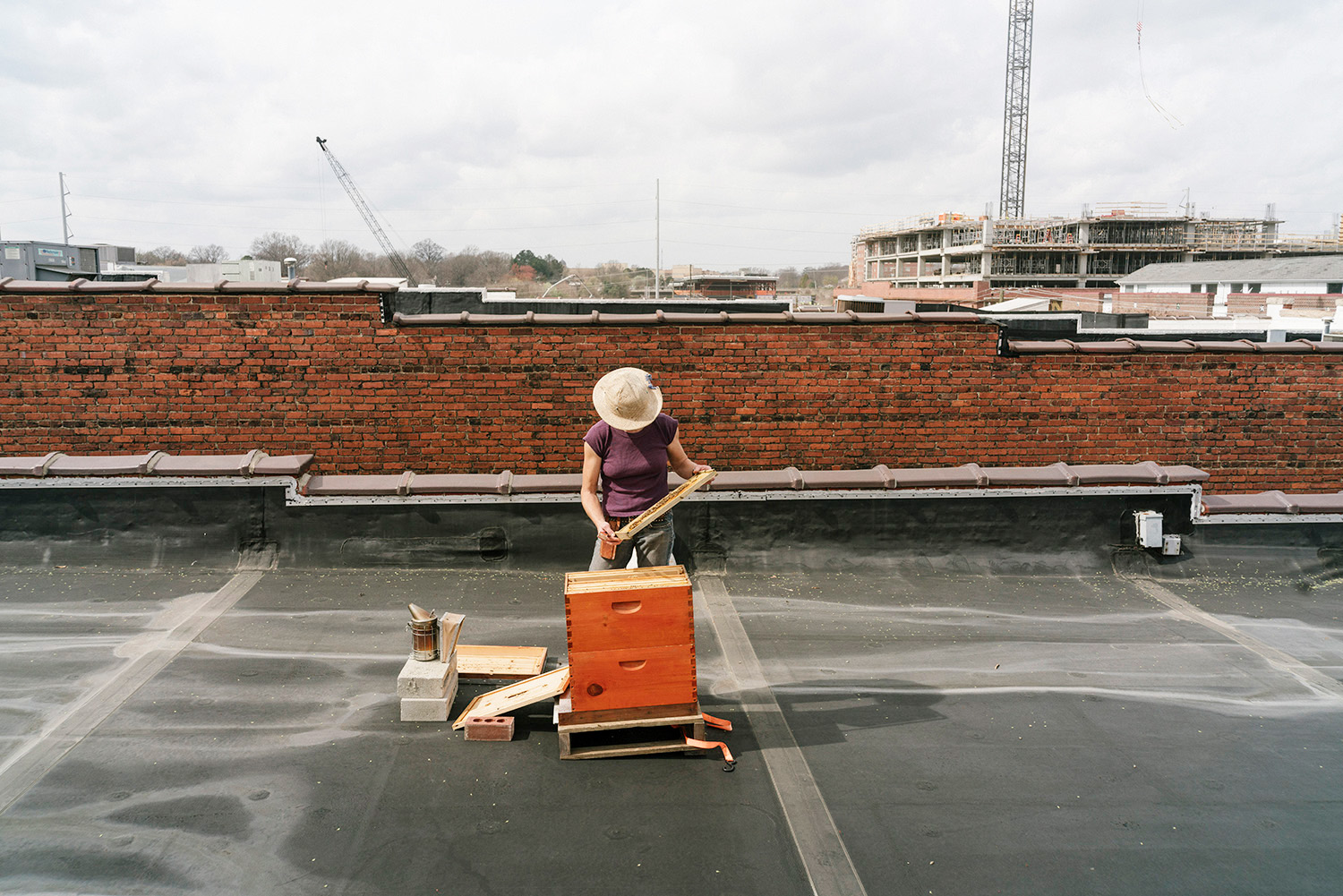 Bee City: Alice Hinman keeps it buzzing
by Hampton Williams Hofer | Photographs by Peter Hoffman for Walter Magazine